Mighty Nice has created a heart-warming Christmas story that introduces the lesser known Aussie reindeer, Dunder.
Using a three act structure – 3D CGI intro and outro and a 2D centre – we created a fable of an unsung hero of Christmas past. This allowed us to split our studio's resources and really hone the quality and overall appeal in all aspects of the story.
Every Christmas, the world celebrates Santa's beloved red-nosed reindeer, Rudolph. But what if, hiding in those same North Pole stables, was a forgotten reindeer? Another unexpected hero who one year stepped up to save Christmas.
She's a reindeer so forgotten, that her name is often confused to be Donner, or even Donder.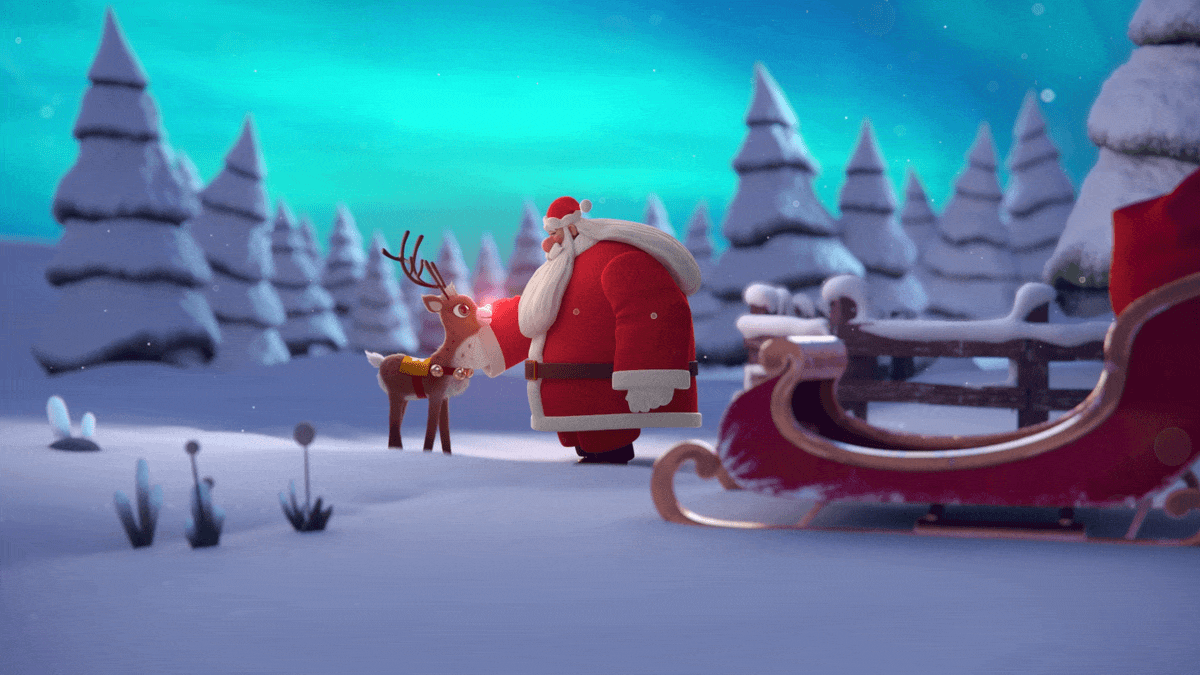 Creating animation with a distinct style and focus on the craft allows us to really enhance the emotions in a Christmas story, while also creating a modern story of inclusivity and joy.
Darren Price led the 3D bookends, while Bonnie Forsyth led a team of 2D animators and artists for the storybook section.
CREDITS


3D Director : Darren Price
2D Director : Bonnie Forsyth
Head of Production : Tina Braham
Producer : Samantha Daley
Junior Producer : Diana Angelius
Head of Studio : Jeremy Howdin
Art Director : Softly Dunstan
Storyboards : Bonnie Forsyth
Character Designs : Marie Thorhauge, Jason Pamment
Environment Designs : Alexandre Belbari, Yori Narpati
2D Animation : Bonnie Forsyth, Michael Shiao Chen, Jarrod Prince, Hannah Saccasan, Alea Trinajstic, Ella Rousseau, Audrey Villafana
2D Composite : Tobias Frei, Fiona Lu, Mathieu Carlot
Model/Surface : Akhil Mittal, Gregory Petchkovsky, Andrew Kimberley, Tristan Lock, Will Brand, William Harrison, Karen Etherington
Rigging : Jason Dobra, Tessa Eden
3D Animation Lead : Duncan MacLaren
3D Animation : Michael Shiao Chen
Houdini Artist: Chris Angelius
Lighting : Trent Rogan, Mat McCosker, William Harrison
3D Composite : Chris Angelius
Agency : Host/Havas
Client : Stockland